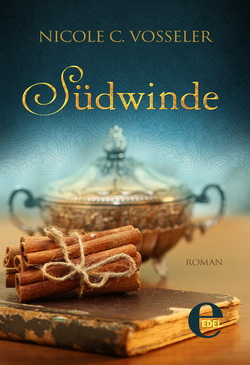 To the ends of the world
Pacific Ocean, 1764. A hurricane sinks the English merchant ship
Seagull
. Brittany Addison, the captain´s eleven-year-old daughter, is the only survivor. Saved by Polynesian sailors and brought to Tahiti, a medicine woman called Ratanea nurses her back to health, designating Brittany her successor.
Five years later, the English research vessel
Endeavour
, commanded by Captain James Cook, lands in Tahiti. On board: astronomers, botanists and draughtsmen who collect and sketch plants, animals and all the curiosities of newly discovered territories. Brittany takes the chance to return to England on board the
Endeavour
, but there are still a lot of adventures ahead: crossing the magical world of the Pacific Ocean and its islands and exploring the coasts of New Zealand and Australia with their exotic inhabitants - always in search of Terra Australis Incognita, the legendary Great Southern Continent, to complete the maps of the known world.
The only woman on the ship, Brittany disrupts the order on board - a challenge for her as well as for the crew. Courted not only by Sir Joseph Banks - nobleman and bon vivant as well as a passionate naturalist -, Brittany has already fallen in love with First Lieutenant Zachary Hicks, a secretive and sometimes even dismissive man with a dark past.
Then disaster strikes - and the journey turns into a fight for life and death …
A fictional account of Captain James Cook´s first voyage of discovery, told from the perspective of a woman.
A wonderful love story, embedded in atmospheric landscapes and the exciting voyage of discovery of James Cook and his crew. The stunning debut of a young writer.
Lesen und Leute
Coordinates
available as
Foreign rights