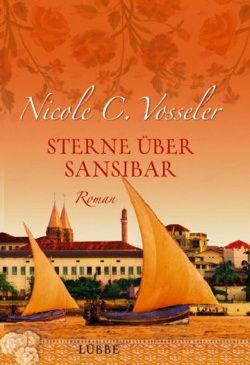 A life between two worlds
Zanzibar, mid-19th century. Under the reign of Sultan Said, the Sultanate of Muscat and Oman has reached its largest extension, from the East African coast to Southern Arabia. At its zenith of power and prosperity, it is courted by colonial powers for its geographical situation and its role as commercial center.
On the spice island of Zanzibar, Sultan Said resides as the patriarch of an extensive family, comprising three primary wives, several dozens of concubines and a swarm of children.
Salima is one of his youngest daughters, experiencing a carefree childhood in her father´s palaces. Impulsive and bold, of insatiable inquisitiveness, she makes her older half-brother Majid teach her horse-riding and shooting and secretly learns to read and write.
These happy years end abruptly with the death of both her parents; as adolescent, she gets involved in her half-brothers´ struggle over the throne, a dangerous game of power and loyalty that will become her undoing later in life.
Fallen out of favor, she finally ends up exiled in Zanzibar´s Stone Town. Twenty-two years old and still unmarried, this town-house becomes her destiny. Because from her roof garden, she can watch closely the comings and goings at her neighbor´s house: Heinrich Ruete, a businessman from Germany. In spite of all social conventions, they make friends and eventually become lovers; soon, Salima is with child.
Marriage is out of the question, just as a Sultan´s daughter having an illegitimate child. There is only one last resort: via Aden and Cairo, they elope to Heinrich´s home country Germany, to Hamburg.
But what will future hold for Salima in this cold and foreign country, so far away from her home, her roots in Zanzibari soil?
Based on a true story: The extraordinary life of Salima bint Said, later Emily Ruete, ranging from a colorful childhood on the spice island of Zanzibar to a new beginning in the Hanseatic city of Hamburg - and beyond. A life full of vicissitudes, sometimes adventurous, often tragic, torn between two cultures, two religions, two worlds.

A story about the meaning of homeland and heritage, about uprootedness and the great game of colonial ambitions - and with an unforgettable heroine.
This novel set in the colonial era retells the tragic life story of Emily Ruete alias Sayyida Salima, daughter of the Sultan of Zanzibar. At the same time, it provides an insight into the era of the 19th century, determined by colonial thinking and acting: the influence of the Western world on the colonies based on scientific and political interests on one hand and the world of the Orient coming to terms with colonial powers on the other.
Kemet - Die Zeitschrift für Ägyptenfreunde
Coordinates
available as
Foreign rights