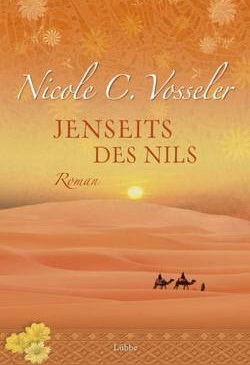 How far would you go for the love of your life?
They belong to the future elite of the British Empire: five cadets of the Royal Military College Sandhurst. Five young men, hungry for life and adventure, having sworn oaths of eternal friendship and loyalty to each other, convinced that nothing in this world will ever tear them apart.
Simon Digby-Jones is the youngest and the smallest; what he lacks in height, he makes up for in confidence and his big mouth. With his background of old nobility, Royston Ashcombe is the snob of this quintet. He could spend his life comfortably on his family´s country estate but is enticed by the comradeship the army promises. Also attracted by the thrill of adventure, besides following an old family tradition, is Leonard Hainsworth, handsome and with a hero´s golden aura. Sensitive and thoughtful Stephen Norbury would prefer studying literature at a university but had to defer to the will of his father - an officer himself and professor at Sandhurst. Because of his middle-class origin, Jeremy Danvers is determined to prove himself and follows high ambitions.
Outside of college, the five young men are also a close-knit group, spending their spare time and holidays together. And between their families, close ties have been established.
Cecily, Leonards´ spoilt and status-conscious sister, gets officially engaged to Royston. Leonard and Jeremy - one self-confident, pleasure-loving and charming, the other levelheaded and withdrawn - are both wooing Grace Norbury, the beautiful and smart sister of Stephen. And while Grace´s best friend, down-to-earth and vigorous Becky Peckham, tries to convince Stephen she´s the one, Simon starts to court in a surprisingly cautious manner shy and timid Ada, Grace's and Stephen´s youngest sister.
It is the summer of 1881, the best summer of their lives. Together, they are a carefree and jaunty clique, living only in the present day, partying and dancing till dawn and mocking the outdated social conventions of their parents.
But summer gives way to autumn and in the year after, Jeremy, Stephen, Leonard, Simon, and Royston go to war for Queen Victoria and her Empire. To Egypt, which is in revolt - while farther down south, in Sudan, already the dark clouds of the Mahdi´s violent rule gather, foreshadowing a bloody war.
For Grace, Ada, Becky, and Cecily it is a time of waiting - waiting for the brother, the friend, the lover. But not all of the young men return home unharmed, back into a life that has profoundly changed and will never be again what it was, before the war.
And Grace, who cannot accept that Jeremy is missing in action, supposedly slain in the battle of Abu Klea, sets out in search for him - beyond the Nile, in the relentless desert of the Sudan …
Set against the background of the Mahdist Revolt in the 1880s, Beyond the Nile takes the reader from the green pastures of Surrey on an adventurous journey to Egypt and into the deserts of the Sudan.

An epic tale of love and war, in which the fate of nine young men and women become irrevocably intertwined.
Written with a sense for atmosphere and psychology.
HÖRZU
Coordinates
available as
Order ebook
Foreign rights
Rights sold to: Ediciones B (Spanish), Eksmo (Russian), Editura RAO (Romanian)
For foreign rights enquiries, more information or review copies please contact
Bastei Lübbe Foreign Rights Department