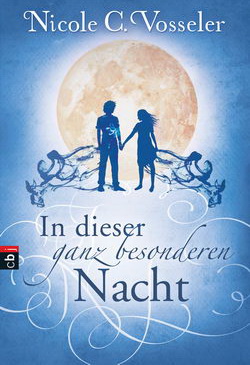 An immortal love story
After the death of her mother, Amber has to move from her small town in Germany to San Francisco - to live with her father, whom she scarcely knows. He is just as foreign to her as the city; she feels lost and lonely and longs for everything she had to leave behind in Germany.
One evening, she loses orientation in the unfamiliar city and in a deserted side street, she gets attacked by a gang. She manages to escape and takes shelter in an abandoned old mansion; here she feels protected and safe. Again and again, she returns to this house on Franklin Street; it has become a refuge in her loneliness.
And here she meets a handsome and oddly dressed boy called Nathaniel. He seems to be the only one to understand her but always keeps his distance. The ground falls out from underneath Amber when she learns the reason: Nathaniel is from the past and long since dead; she can see him, talk to him - but when she tries to touch him, all she can feel is a cool breath of air.
So the two of them pin all their hopes on Halloween - the night when the borders between life and death become blurred. In this very special night, they try to make the impossible possible: to be close to each other.
With fatal consequences for both of them …
A coming-of-age novel about life, death and all the things between. A story about loss, mourning and new beginnings, about guilt, remorse and forgiveness - and above all, a touching love story about the power of love to overcome all boundaries.
This gripping young adult novel carries the reader to a place between this world and the next and even concedes some space to the lost souls. Melancholic and soulful, apparently unspectacular yet incredibly intense: the author knows how to maintain suspense up to the very last page. Simply a marvellous read.
Fränkische Nachrichten
Coordinates
available as
Foreign rights