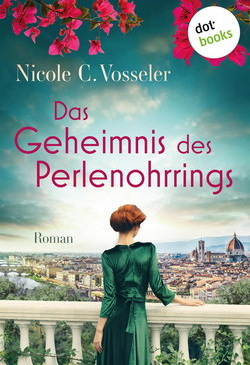 When the past is not yet fully told …
As a child, Gemma lost her parents in a fire - a tragic accident still haunting her as an adult. Her reclusive life in New York is suddenly thrown out of kilter when she receives mail from an anonymous sender: lines of a Victorian poem and a piece of antique jewelry.
With the help of charismatic Oxford professor Sisley Ryland-Bancroft, Gemma sets out to trace the sender - a journey taking her across two continents and placing herself in danger. For without realizing it, she is about to uncover a secret guarded for centuries.
A secret that could also be the key to her own past …
From a Medici princess at the Renaissance court of Ferrara and Victorian poets Elizabeth Barrett and Robert Browning to a present-day scavenger hunt: The Colors of Memory explores how lives are connected beyond time and space.

A novel about art, poetry and the power of the past.
Subtly spun and compelling, playing with three time levels and mixing genres like thriller, love story and adventure novel.
Kulturkurier
Coordinates
Publisher:
Thalia Bücher GmbH
available as
Foreign rights