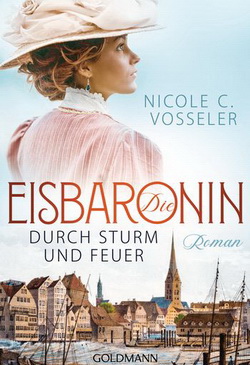 Happiness and prosperity are as fragile as ice …
Hamburg, 1835. Katya and the other ice barons have made their wealth exporting ice. Business is flourishing, but Katya's marriage is failing, and her wish to have children has remained unfulfilled.
One day, she comes across little Betje in the poor quarter of the city. She's instantly enchanted by the girl, and not just because of her flaming red hair. Betje has a brilliant mind for business, and knows better to haggle and beg than any of the other urchins.
Katya decides to take Betje in, and even thinks of handing the ice business over to her some day. But her foster daughter has different plans, and avarice and jealousy threaten to destroy everything …
A Hamburg mercantile dynasty in stormy times – the captivating sequel of The Ice Baroness
Coordinates
available as
Order ebook
Foreign rights
Rights sold to Neri Pozza (Italian)
For foreign rights enquiries, more information or review copies please contact
Goldmann Verlag