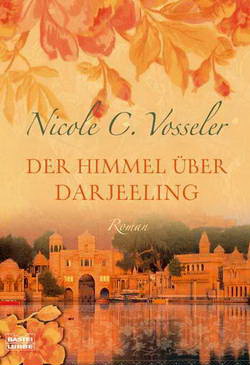 When shadows of the past darken the colorful present and endanger any future
Cornwall, 1876. Orphaned with the death of her father, young Helena Lawrence finds herself financially ruined. When enigmatic Ian Neville enters her life seemingly out of the blue, he offers to provide for her livelihood - if she agrees to marry him and starts a new life on his tea plantation in the north of India, near Darjeeling.
At first reluctant, Helena sees no alternative than to accept his offer, first and foremost for the sake of her little brother Jason, still a boy.
Helena is mesmerized by the colors and exotic scents of India, and happiness seems to be within her reach. But moments of closeness notwithstanding, Ian remains a stranger to her.
With the help of his aide and confidant Mohan Tajid, Helena delves deep into Ian´s past - and unearths the tragic secret he bears. A secret that threatens to destroy both of their lives …
Entwining two epic love stories, decades apart, The Sky Above Darjeeling takes the reader from the stormy coast of Cornwall to the deserts of Rajputana and their magnificent forts and to the green foothills and valleys of the Himalaya.

A sumptuous tale of forbidden love, shifting identities and colonialism, of revenge and retribution, set against the backdrop of the Indian mutiny of 1857 and British India in the second half of the nineteenth century.
Reading this novel makes you forget about everything else around you. The exciting narrative, rich in detail, brings colonial India to life.
Indien Magazin
Coordinates
available as
Order ebook
Foreign rights
Rights sold to MOBA (Czech), Éditions de l´Archipel (French), TEA (Italian), Sonia Draga (Polish), Eksmo (Russian), Ediciones B (Spanish)
For foreign rights enquiries, more information or review copies please contact
Bastei Lübbe Foreign Rights Department